LINEUP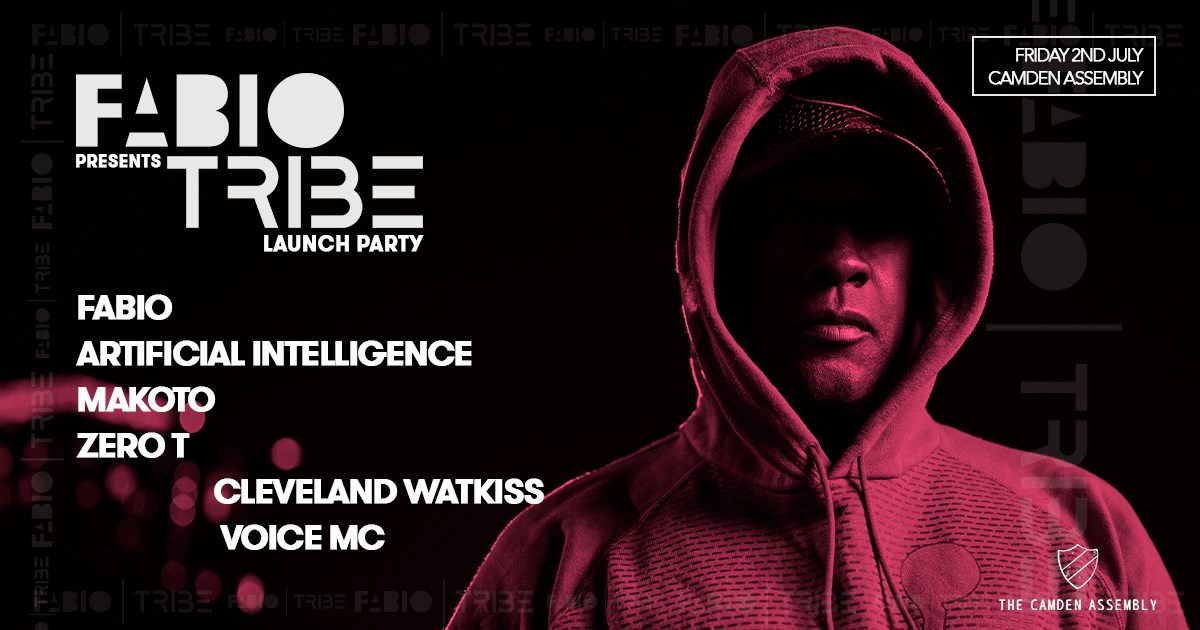 Fabio
Artificial Intelligence
Makoto
Zero T
Clevelend Watkiss
Voice MC
Join us on Friday 2nd July at Camden Assembly as we foray into a new odyssey from drum & bass and jungle pioneer Fabio.
We can't think of a better way to bring in the 2021 'third summer of love' than with one of our DJ heroes from raves both old and new. To mark the occasion, he's called in a serious lineup of talent to take over Camden Assembly's rowdy upstairs dancefloor.
Join us for what will be one of THE parties of the summer. £5 tickets on sale now for a limited time.
Camden Assembly
49 Chalk Farm Rd London NW1 8AN